Water Damage and Mold Removal in Sun City West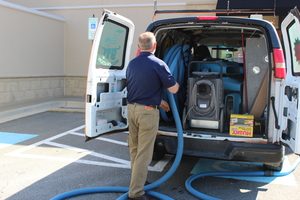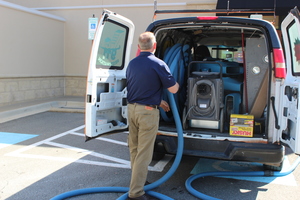 Make sure you're ready to recover from a flood, storm, or pipe burst in Sun City West by getting professional help today. You can reach 911 Restoration of Glendale 24/7/365. IICRC certified water damage restoration and mold removal techs can reach your property within 45 minutes of an emergency call. Get a Fresh Start by allowing us to:
Perform a Water Damage and Mold Inspection

Repair Damaged Caused by Ceiling Leaks

Handle Carpet Water Damage and Damage to Hardwood Floors

Take Care of Prompt Water Extraction and Dehumidification

Clean Up Sewage Backups

Focus on Mold Remediation
Returning your property to better-than-new condition may require flood cleanup and mold decontamination in Sun City West. You can get same-day restoration services from the licensed, bonded, and insured technicians at 911 Restoration of Glendale.
Let us take charge if you are dealing with a flooded basement or a flooded crawlspace. We can help you if winter weather or an ice dam damages your property. Contact us now to learn more about your options following a pipe burst or flood. Crews can go over your needs with a water damage and mold inspection.
Can You Get Emergency Water Damage Restoration in Sun City West?
Here at 911 Restoration of Glendale, flood cleanup techs understand that you need help fast in emergency situations. That's why Sun City West water damage restoration and mold removal techs are standing by to rush out to your property. They can provide you with:
Emergency Water Extraction

Emergency Roof Repairs

Emergency Boarding Up

Emergency Pack Out and Storage Services
Getting fast help after a pipe burst, flood, or sewage backup can reduce the total damage to your home or business. Sun City West flood cleanup techs can get a handle on your needs quickly by performing a water damage and mold inspection.
Based on the results of your water damage and mold inspection in Sun City West, they can begin removing water, repairing damage, and handling mold remediation for you. Techs will not consider water damage restoration and mold decontamination completed until your property is returned to perfect condition.
Do You Need Professional Help with Mold Remediation in Sun City West?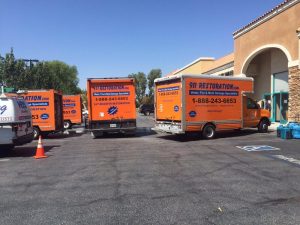 Mold can begin to spread quickly through your home or business after a water damage event, like a flood or a pipe burst. Some property owners consider handling mold remediation in Sun City West on their own. However, working with mold removal professionals is highly recommended, as they can:
Find Mold in Hard to Reach Areas, Even Behind Walls

Utilize Protective Gear to Handle Toxic Molds

Work with Specialized Cleaners for Mold Decontamination

Address the Underlying Causes of a Mold Outbreak

Get Rid of Odors and Unsightly Blemishes Caused by Mold
The flood cleanup and mold remediation techs at 911 Restoration of Glendale can take care of mold removal in Sun City West for you. Techs are fully prepared to take care of commercial and residential mold decontamination as they complete water damage restoration for you.
Servicing the cities of Cave Creek, El Mirage, Glendale, New River, Peoria, Phoenix, Sun City, Sun City West, Surprise, Waddell… and surrounding areas.