Reconstruction Services in Glendale
At 911 Restoration of Glendale, we know that your property is the heartbeat of your livelihood. When your home or business experiences a disaster like water damage, mold infestation, or sewage backup, you may experience damage and need reconstruction services. Our goal at 911 Restoration isn't just to clean up the mess of your initial disaster. We want to repair the damage to your home with our reconstruction services. 
Because we know that there's no telling when a disaster can do devastating damage to your home, our reconstruction services team is available 24/7/364 with a guaranteed arrival time of 45 minutes or less. Upon arrival, our team will perform a free visual inspection (for property owners only) to uncover the extent of damage and gain clarity on exactly what services are necessary to repair and remodel the affected area in your home.  Call us at 623-289-2700 and allow us to provide you a free visual inspection.
From there, you sit down with an expert on staff for a free insurance consultation. This is when we walk through what your insurance provider will cover and what costs will fall to you. We know filing claims can be complicated and cause a headache, so we even handle the paperwork for you. 
You can have peace of mind knowing you're working with the right professionals because our technicians are IICRC certified and complete regular, rigorous training in full-service reconstruction and remodeling. You're not just another invoice to us. You're a valued member of our community. 911 Restoration is a locally owned and operated business backed by the power and resources of a respected, nationwide franchise. We're also licensed, bonded, and insured for your protection. 
911 Restoration of Glendale provides remodeling and reconstruction services as well as:
Water damage restoration

Sewage cleanup

Mold removal

Fire and smoke damage

Disaster restoration

And more
Whether your bathroom floor needs complete reconstruction after experiencing a sewage backup, or you need reconstruction and remodeling following a property fire, 911 Restoration of Glendale has you covered. Call us at 623-289-2700 today for your Fresh Start.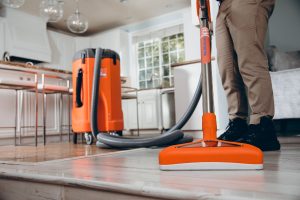 Reconstruction Services and Remodeling in Glendale
When disaster strikes, you want your property back to normal as fast as possible. You don't have time to waste on a contractor that makes you wait and worry. You deserve a partner who rises to your business standards and makes you feel like their only customer. Fortunately, 911 Restoration of Glendale can rise to the challenge. 
From the first call, we make it apparent that you're our priority. We guarantee an arrival time of 45 minutes or less 24/7/365 because we believe you shouldn't have to wait for a Fresh Start. Upon arrival, we perform a free visual inspection (for property owners only) to determine what services will need to be performed to provide a full restoration. We even sit down for a free insurance consultation to make filing claims and paperwork a breeze. Call us at 623-289-2700 and please allow us to offer you a free visual inspection.
Our full-service repairs and remodeling services include:
Reconstruction

Structure and framing

Drywall and texture

Cabinetry

Moldings

Painting

Flooring

And more
Our IICRC certified team approaches the remodel of your kitchen or bathroom with care and intention. Your home or business deserves to be clean and beautiful and we know plenty of ways to make that dream a reality.
Let's say your property wasn't hit by an unexpected disaster and you just think it's time to update your kitchen or bathroom. Our reconstruction team is still available for your project. 
We understand how big of a deal it is to trust your space so someone else. You can have peace of mind knowing that our technicians receive rigorous training and that their craftsmanship is exactly what you need to upgrade the spaces you love and make them even greater.
Are you ready for quick and easy repairs or to upgrade your bathroom or kitchen? Call 911 Restoration for reconstruction services and remodeling in Glendale, Phoenix, Scottsdale, and Surprise.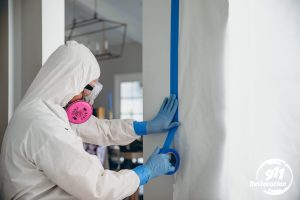 Your Trusted Partner for Reconstruction and Remodeling
At 911 Restoration, we're passionate about helping property owners restore their homes or businesses. Your property is your livelihood and a space you should be proud of while feeling safe and comfortable. 
Our Fresh Start attitude ensures your project is complete on budget, on time, and aligned with expectations. If your space has been destroyed or damaged by a disaster, we want to help you make your space clean and safe again. If your kitchen or bathroom is outdated and you want to make upgrades, we're here for that too. 
We prioritize transparent business practices all for your benefit. Call us at  623-289-2700today for reconstruction and remodeling services in Glendale you can trust. Your Fresh Start is waiting.