Mold Removal in Waddell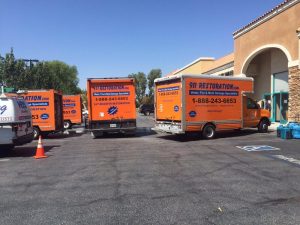 Mold infestations in Waddell can damage your home or business. Fortunately, you can wipe out fungal growth with mold removal. The IICRC certified mold remediation professionals at 911 Restoration of Glendale can provide you with a Fresh Start. Techs can reach your property within 45 minutes of an emergency call, 24/7/365. Once techs arrive, they can:
Complete a Free Visual Mold Inspection for Property Owners Only

Take Steps to Make Sure Mold Cannot Spread Further

Begin the Immediate Eradication of Mold

Handle Mold Decontamination

Clean Up Any Items Infested with Mold

Focus on Odor Removal and Property Repairs
Mold cleanup in Waddell can bring your property back to better-than-new condition after you experience a fungal infestation. You can reduce the total damage to your home or business by getting help quickly, before mold can spread further into your property.
The mold decontamination experts at 911 Restoration of Glendale offer same-day services. Get back your peace of mind quickly by contacting us for mold remediation in Waddell. Techs can begin assessing your needs with a mold inspection.
How Will Waddell Mold Remediation Techs Remove Mold?
Mold remediation in Waddell is not a one-size-fits-all process. Mold cleanup techs may need to personalize your services based on the results of your mold inspection. However, there are a number of common steps involved in mold removal in Waddell. Techs may eradicate mold by:
Disposing of Items Totally Infested with Mold

Scrubbing Down Surfaces with Mold Growth

Using Specialized Cleaners to Destroy Mold

Repairing the Issue That Caused Mold Growth
Crews can even pack out and store your un-infested possessions during the mold decontamination process. This can reduce the overall damage to your property and your belongings. Make sure you're ready to handle mold cleanup by contacting us right now.
All techs at 911 Restoration of Glendale are licensed, bonded, and insured to deal with all aspects of mold decontamination in Waddell. Let us develop a plan to return your property to better-than-new condition by completing a mold inspection in Waddell.
Can You Prevent Mold Outbreaks in Waddell?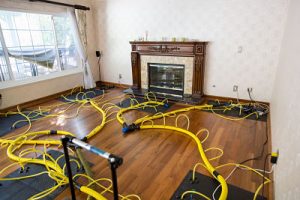 Here at 911 Restoration of Glendale, we understand that, in a perfect world, you'd like to prevent a mold infestation from ever occurring in your property. There are a few steps you can take to limit the odds that you'll face a mold outbreak. Make sure that you:
Dry Out Any Areas That Are Habitually Damp

Remove Any Standing Water Quickly

Extract Water Fast After a Flood or Pipe Burst
You can even reduce the odds that you'll need mold remediation after a water damage emergency by getting professional help on your side. The mold removal crews at 911 Restoration of Glendale can take care of flood cleanup for you, lowering the chances that mold will grow in your property after a major storm or plumbing disaster.
You can count on us to handle mold removal and water damage restoration here in Waddell. Get a Fresh Start by contacting us today if you need mold cleanup services for your home or business.
Servicing the cities of Cave Creek, El Mirage, Glendale, New River, Peoria, Phoenix, Sun City, Sun City West, Surprise, Waddell… and surrounding areas.