Mold Removal in Phoenix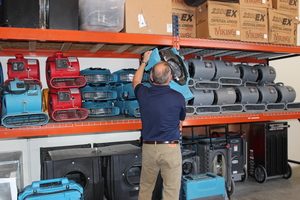 A mold outbreak in Phoenix can damage your property and threaten your physical well-being. Fortunately, you can eradicate a fungal infestation by contacting IICRC certified mold removal experts. The mold remediation pros at 911 Restoration of Glendale are ready to race out to your property within 45 minutes of an emergency call, 24/7/365. 
Phoenix mold remediation techs can get to work right away once they reach your property. 911 Restoration of Glendale specializes in same-day mold cleanup services, including:
A Free Visual Mold Inspection for Property Owners Only

Commercial and Residential Mold Decontamination

Repairs for the Underlying Causes of a Mold Outbreak

Odor Removal and Structural Repairs
Phoenix mold cleanup crews can even pack out and store your un-infested belongings as they work on your home or business. Once the mold in your property is wiped out, they can return your possessions. Let us begin cleaning, renovating, and restoring your home or business now. Getting help quickly can reduce the overall damage caused by mold in Phoenix.
What Steps Are Involved in Phoenix Mold Remediation?
You may be wondering what you should expect from mold remediation in Phoenix. While mold removal is not a one-size-fits-all process, there are a few common procedures that are often seen in mold decontamination. Mold cleanup steps can include:
Completing an Initial Mold Inspection

Isolating Mold Infested Areas

Using Air Filters to Remove Mold Spores

Working with Specialized Cleaners to Disinfect Areas Exposed to Mold

Cleaning Up Any Items with Mold Growth

Disposing of Objects That Cannot be Cleaned

Handling Odor Removal

Removing Unsightly Stains from Mold Growth

Repairing the Cause of the Mold Outbreak

Performing a Final Mold Inspection
Generally, the final mold inspection in Phoenix is intended to ensure that your mold infestation has been completely wiped out. Mold removal techs will thoroughly search your property to make sure no signs of your fungal outbreak remain after they complete mold decontamination in Phoenix.
Is Mold Dangerous to Your Health in Phoenix?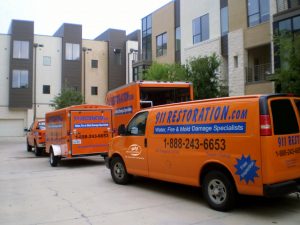 You may have heard that some forms of mold can threaten your health. In fact, there are several categories of mold that can impact your physical wellbeing:
Allergenic Molds

. Allergenic molds can cause allergy symptoms in some individuals. Asthma attacks can be caused by allergenic molds.

Pathogenic Molds

. Pathogenic molds may worsen the condition of individuals who are already ill, including individuals suffering from ailments like cancer.

Toxigenic Molds

. Toxigenic molds can be deadly even to otherwise healthy individuals. These are sometimes called "toxic" molds. Black mold is a toxic mold.
Fortunately, mold removal in Phoenix can get rid of all of these molds. The mold decontamination professionals at 911 Restoration of Glendale have the protective gear and training to eradicate even toxigenic molds, to protect your health and well-being.
Let us begin the mold remediation process right now. Mold cleanup techs are standing by to return your property to better-than-new condition and to protect your health.
Servicing the cities of Cave Creek, El Mirage, Glendale, New River, Peoria, Phoenix, Sun City, Sun City West, Surprise, Waddell… and surrounding areas.