Mold Removal in New River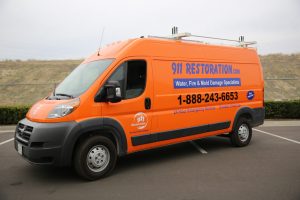 You deserve a Fresh Start if you have a mold infestation in your home or business in New River. You can eradicate all signs of fungal growth by contacting IICRC certified mold removal professionals as soon as you spot signs of mold. The crew at 911 Restoration of Glendale can reach your property within 45 minutes of an emergency call, 24/7/365.
Once mold remediation techs reach your property, they can assess your needs with a mold inspection in New River. Our mold cleanup experts believe you deserve personalized help. That's why they'll develop a unique mold decontamination plan for you based on the results of your mold inspection.
The New River mold removal experts at 911 Restoration of Glendale are:
Licensed, Bonded, and Insured to Handle Your Needs

Ready to Take Care of Commercial and Residential Mold Remediation

Highly Trained and with the Experience to Help You

Armed with the Equipment and Resources to Restore Your Property
Contact us any time of the day or night to start getting help with mold decontamination in New River.
What Are the Steps of Mold Remediation in New River?
It's natural to wonder what to expect from mold remediation in New River. Depending up the outcome of your mold inspection, mold cleanup techs may need to:
Set Up Plastic Sheeting to Isolate Areas with Mold Growth

Remove Mold Spores with Air Filters

Clean All Areas Exposed to Mold

Disinfect Possessions Infested with Mold

Dispose of Items That Cannot be Cleaned

Repair the Causes of Your Mold Outbreak

Renovate and Repair Your Property
Mold removal in New River generally concludes with a final mold inspection. This inspection is designed to make sure that all signs of fungal growth in your property have been totally eliminated. Your property can be returned to perfect condition after a fungal outbreak. Contact 911 Restoration of Glendale now to take the first step in getting back your peace of mind.
Will Mold Cleanup in New River Take a Long Time?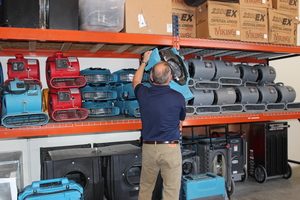 You want your property returned to better-than-new condition as quickly as possible after a mold infestation. The mold cleanup pros at 911 Restoration of Glendale will work tirelessly to remove all signs of mold growth. Generally, mold decontamination techs can finish mold removal in 1-to-5 days.
Note that some mold infestations may take longer to resolve. Mold remediation times can depend upon:
The Type of Mold in Your Property

The Amount of Mold Growth in Your Property

The Location of the Mold in Your Home or Business

The Underlying Causes of Mold Growth
Mold decontamination experts in New River can work to bring your property back to perfect condition quickly, without cutting any corners. 911 Restoration of Glendale is also a full-service property restoration company. This means that crew can repair water damage, which is often responsible for mold outbreaks in the area around New River. Contact us now to get the comprehensive services you need.
Servicing the cities of Cave Creek, El Mirage, Glendale, New River, Peoria, Phoenix, Sun City, Sun City West, Surprise, Waddell… and surrounding areas.